Legal expenses insurance saves the day for part-year worker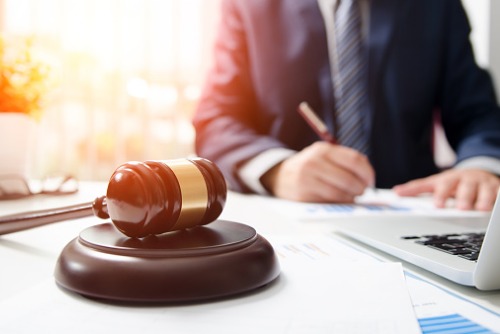 Bedford Girls' School music teacher Lesley Brazel has emerged victorious in her legal battle against Harpur Trust, in a pay dispute that started out as an employment tribunal claim but went all the way up to the England and Wales Court of Appeal.
The case centred on the holiday pay of Brazel, whose employment is based on a zero-hours contract – meaning that while she is permanently employed, her contract provides no fixed hours of work. She put forward the claim alleging unlawful wage deduction when her holiday pay was calculated by pro-rating entitlement based on the number of weeks worked in the holiday year.
"Since the claimant is a worker within the meaning of the Working Time Regulations 1998 (the WTR), she is entitled (subject to the issues considered below) to 5.6 weeks paid annual leave," stated Lord Justice Underhill in the Court of Appeal ruling document seen by Insurance Business. "Her contract of employment likewise says 'you will be entitled to 5.6 weeks paid holiday'.
"Since the school holidays are far longer than that, neither she nor the Trust have thought it necessary explicitly to designate any particular parts of them as statutory leave; but, by agreement, the Trust makes three equal payments in respect of her leave at the end of April, August, and December."
Lord Justice Underhill continued: "The only issue now live is how the claimant's payments in respect of annual leave pursuant to the WTR should be calculated. The Employment Tribunal adopted a method more favourable to the Trust, but on appeal the Employment Appeal Tribunal substituted a method more favourable to her."
The Court of Appeal upheld the Employment Appeal Tribunal decision.
A member of the Incorporated Society of Musicians (ISM), Brazel was able to push forward thanks to ARAG's Group Legal Solutions policy which comes with her ISM membership. The insurer appointed Hopkins Solicitors LLP to represent the part-year worker and counsel Charlotte Hadfield, Lachlan Wilson, and Mathew Gullick of 3PB Barristers to bring the claim to court.
"This case clearly illustrates the value of legal expenses insurance, ensuring Mrs Brazel was able to achieve access to justice in a case where she may well have been put off by the significant legal costs she would have incurred if uninsured," commented ARAG underwriting and marketing director David Haynes.
"We are extremely pleased with the outcome and grateful to the Court of Appeal for providing clarity on the method of calculating holiday pay for people in Mrs Brazel's position."
Source link