Average insurance scam now costs £12,000 – ABI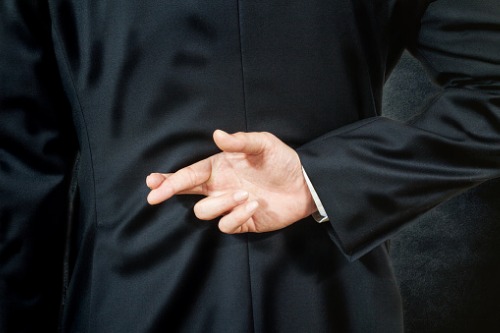 Insurance scammers are going above and beyond to con their insurers, according to the Association of British Insurers' (ABI) annual detected fraud figures.
The latest numbers revealed that the total number of fraudulent claims and applications detected in 2018 increased by 3% from 2017, to 469,000. At the same time, the value of fraudulent claims has gone up 6%.
The ABI also reported that 1,300 insurance scams are uncovered daily, with the average con costing £12,000. The list of professional cheaters that were exposed included a preacher, rock guitarist pensioner, and an award-winning hotelier, demonstrating that scammers come from all backgrounds. The figures also stated that two fraudsters are convicted of insurance fraud every week.
Read more: Association of British Insurers publishes updated criminal convictions guide
"The latest figures on application fraud are a sign that insurers have improved their controls and are also more willing to report their findings. That is encouraging, but we can go further as an industry to tackle this issue," said Michael Kelly, head of underwriting and fraud at AXA Insurance. "We must make better use of the data available to us, especially large datasets. The IFB [Insurance Fraud Bureau] can make these available directly to insurers, enabling them to use that information in a way that is bespoke to the fraud problem."
Among the cases investigated by the specialist police insurance fraud investigation last year was a group of 16 people involved in a crash-for-cash (try saying that five times fast) crime gang that eventually received a collective 33 years in jail sentences. This was also one of the biggest insurance scams from 2018, where the ringleader staged motor crashes and conned almost £1.2 million from insurers.
Other insurance scams included:
A criminal gang making fake claims of nearly £1 million for damage and lost earnings from restaurants they said were flooded by burst water pipes, though it turned out that they had purposefully wrecked the water pipes, and the restaurants hadn't ever opened their doors.

A man who peddled fake motor fleet insurance policies to cover 70 vehicles.

A preacher who was jailed for 10 months when found guilty of staging a motor crash.

An hotelier who was discovered claiming £34,000 in disability income from his insurer, based on the false claim that his depression and anxiety prevented him from working, even as he was running a hotel.

A retired fridge engineer who dropped his claim for hearing loss caused by his job when it was uncovered that he was a frontman in a rock 'n' roll band.
Of the 469,000 insurance frauds detected by insurers in 2018, 98,000 were fraudulent claims (at a value of £1.2 billion) and 371,000 were dishonest insurance applications. The number of fraudulent claims detected decreased by 6% from 2017, while the number of dishonest applications for cover increased by 5%.
Read more: "Incidents like this demonise legitimate claimants"
Motor insurance scams remain the most common and costliest, with 55,000 dishonest claims worth £629 million detected. However, the number and value of motor claims fell compared to the previous year, down 8% and 9% respectively. There were also 20,000 property frauds detected, again down from the previous year, though the value of the frauds rose by 11% to £115 million.
"Insurance fraud is the scourge of honest insurance customers who make genuine claims. Insurance cheats can be ingenious, and are constantly looking for new scams to exploit, which is why the industry makes no apology for spending around £250 million a year on measures to tackle this crime," said Mark Allen, ABI's manager of fraud and financial crime. "Spearheaded by the Insurance Fraud Bureau and the Insurance Fraud Enforcement Department, there will be no let-up in the industry's determination to root out fraudsters and press for the stiffest possible penalties for these cheats."
Ben Fletcher, director of the Insurance Fraud Bureau, also commented: "Fraudsters are constantly reinventing themselves, and application fraud and liability are areas of growth that we now need to focus on. It's also important that members of the public continue to report suspected fraudsters anonymously through our Cheatline service, which is a valuable tool for disrupting fraudsters."
Source link