Allianz UK boss Jon Dye succeeds Amanda Blanc as ABI chair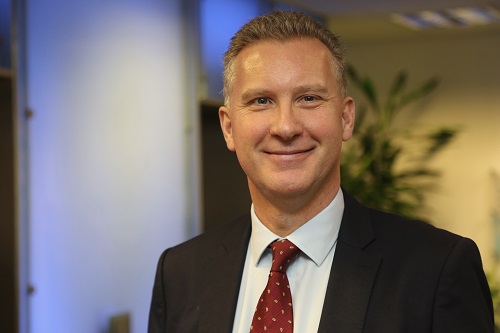 The Association of British Insurers (ABI) now has a new chair in the form of Allianz UK chief executive Jon Dye (pictured).
The Commercial Union alumnus, who also spent time at Chubb Insurance Company of Europe SA before joining Allianz Insurance Plc in 2003, has been appointed to replace Amanda Blanc – whose sudden departure from Zurich Insurance Group not only made headlines but also meant having to turn her back on the ABI post, which it was recently revealed had been a long-time personal ambition of hers.    
Read more: Amanda Blanc's camp on "seriousness" of decision to resign
Dye has been on the trade body's board since January 2015 and chaired the audit committee from 2016 to 2018. As ABI chairman he will serve a one-year term, after which the role will revert to a two-year tenure.
Lifting the lid on the selection, appointments committee member and Hiscox CEO Bronek Masojada said: "Jon was the clear choice of the board to lead it over the important year ahead. He is highly respected by his board colleagues for his commitment, judgement, and open way of working."
Meanwhile ABI director general Huw Evans, citing Dye's three decades of industry experience, believes the new chair's insights and energy will be invaluable in representing all aspects of the insurance and long-term savings market amid the challenges and opportunities of a rapidly changing world.
"I am delighted to be taking on this role at such a crucial time for our world-leading industry," commented Dye on his appointment. "Insurance and long-term savings play a vital role in the UK economy and in the lives of the people we help and support.
"We face a period of unprecedented challenge and opportunity, so it's important for the industry to speak with a clear, authoritative, and constructive voice. Amanda Blanc is a tough act to follow, but I am looking forward to working with the ABI board on the many and varied issues that face the industry."